It took 9 months ...finally WPR is announcing the birth of our new product....
How To Turn Your Telephone Into A Cash Cow!
WANT TO KNOW THE SECRETS OF HOW TO RECESSION PROOF YOUR LIFE?
DO YOU HAVE ENOUGH MONEY?
DO YOU WANT MORE?

GAS PRICES ON THE RISE, MORE TAXES, NO GUARANTEES
WITH SOCIAL SECURITY…WHAT IF YOU COULD LEARN HOW TO RECESSION PROOF YOUR LIFE AND HAVE ENOUGH TO LIVE IN COMFORT?
Have you ever thought…
1. I'd like to make more money.
2. I have gifts and talents I'm not utilizing.
3. I'd love to make more, work less, and have flexibility in my schedule.
4. I wish there was a "guidebook" to making more money.
5. I hope I have enough money for retirement.
You CAN do all of that. And I can help! I have the ANSWERS you need. How to turn your telephone into a Cash Cow. YES! Your telephone.
Don't miss the chance to hear Raven interview her MENTORS and get their golden nugggets
Alex Mandosian & Paul Colligan share Podcasting Secrets
Jeanette Cates on Teleseminars
Terri Levine gives you insider information on Coaching
Ellen Violette shows you how to create an e-book
Lisa Kitter encourages you to get the right Mind set
Lynn Pierce coaches you on Product Creation
Stu and Amy McLaren share their teleseminar how-to
Todd Falcone on how he used network marketing to achieve wealth
Wendi Weiss show you how NOT to fear Cold Calling
And more…..
Order yours within the next 72 hours and get WPR special pricing of only $97.00
Listen in as Regina Baker interviews Raven about the new Cash Cow product.
I was inspired, excited and motivated!!
When Raven asked me to assist her in creating this eworkbook, I had no idea what a positive effect it would have on my business and my life! Her interviews with the incredible gurus and experts were phenomenal! I was inspired, excited and motivated. How to Turn your Telephone into a Cash Cow has inspired me to be more comfortable talking on the phone and selling my self and my business like:
Start writing my own blog!
Create an eBook!
Start my own radio program!
Create a tele-fundraiser for my church's mission ministry!
and so much more!
Through out the course, I found myself saying, "I CAN DO THAT!" Even to Cold Calling!

The resources such as contact information, websites and tool recommendations are invaluable! I found myself distracted by checking out each and everyone then signing up for newsletters and bonus offers! The possibilities and opportunities offered are truly infinite! Don't think, "I'll order this book tomorrow." You NEED it now!

Karen Salter, CEO
Salter Virtual Assistants
www.salterva.com

---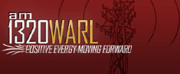 WPR Listeners...Media Alert
Celebrity Interview with Y&R Star coming Saturday June 21st
Special Segment with a very special celebrity guest on Lunch With An Author live on 1320 WARL Am radio Saturday June 21st at 1:00 pm EST.

Join Raven as another one of her dreams come true. Victoria Rowell, Young and the Restless Star and Author, is coming to WARL Am .you will not want to miss this interview ...Victoria's book is incredible and getting stellar reviews. Join Raven On Lunch With An Author and hear as Victoria share her story.

This is definitely an interview you won't want to miss.

---
Careers From The Kitchen Table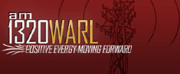 Live Wednesday's 6-7pm Eastern... Raven is on 1320 WARL AM radio
The Work at home and home business opportunity show everyone is talking about "Careers From The Kitchen Table"
Coming this July - Les Brown "The Motivator"
Best Selling Author and Celebrity
Les Brown is an internationally recognized speaker and CEO of Les Brown Enterprises, Inc., he is also the author of the highly acclaimed and successful books, Live Your Dreams, and newly released book, It's Not Over Until You Win. Les is the former host of The Les Brown Show, a nationally syndicated daily television talk show which focused on solutions rather than problems. You'll definitely want to tune in to hear Raven get the insider secrets from Les on How You Can Begin To Take Charge Of Your Destiny......starting today!
---
Women Power